Lifelong Learning
Laurel Lake offers a variety of academically challenging, professionally taught courses at its Hudson campus to promote lifelong learning. Courses run from one to eight weeks, with three or four different topics offered at a time. The following programs are open to the public. To register, call 1-866-650-2100 or send an email to info@laurellake.org .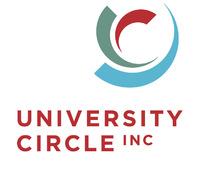 DISTANCE LEARNING WITH UNIVERSITY CIRCLE
Live, interactive programs at Laurel Lake, on site or via video conference, presented in collaboration with the world class museums and educational institutions of University Circle, Inc.
VIETNAM VETERANS MEMORIAL ARTIFACTS
Monday, May 29 @ 3:30 PM - Live from the Vietnam Veterans Memorial Fund. Learn about the Vietnam Era and view objects left in remembrance at the Vietnam Memorial on the National Mall since 1982. From swords to draft cards, these objects represent the range of experiences citizens had during a divisive time in US history. Our guide will be Callie Wright.
THE LIFE, TIMES & DEMISE OF THE PASSENGER PIGEON
Monday, May 6 @ 1:00 PM - Live from Cleveland Museum of Natural History. Join Harvey Webster, Chief Wildlife Officer, for this fascinating program. Two hundred years ago, the Passenger Pigeon was the most numerous species of bird on Earth. By 1914, the species was extinct. Webster looks at the history of this remarkable species and explores how the Passenger Pigeon's demise sparked the modern conservation movement.
POLLINATION PARTNERS
Monday, May 13 @ 3:30 PM - Live from the Royal Botanical Garden. Karin Davidson-Taylor, Education Officer, takes you into the essential world of pollinators. Join us as we investigate with live specimens, skins and models, the cooperative relationship between pollinators and the plant kingdom.
THE FAMOUS FOSSIL FISH OF NORTHEASTERN OHIO
Monday, May 20 @ 3:30 PM - Live from Cleveland Museum of Natural History. Northeast Ohio produces some of the finest fossils in the world from the Upper Devonian Period (363 million years ago). Join David Chapman, Casting Technician, as he describes the history and method of collecting fossils and reviews some of the outstanding fish fossils found in the Cleveland area, including sharks and armored fish.
_________________________________

OFF-CAMPUS STUDIES WITH CASE WESTERN RESERVE UNIVERSITY
This program is offered in collaboration with CWRU and the Association for Continuing Education (ACE). Courses are eight weeks long and meet in locations throughout greater Cleveland. They provide an open environment for lively discussion based on meaningful examination of shared texts.
The Spring 2019 program, "Queenly Passion, Obsession and Betrayal: Six Wives and a King" about the wives of King Henry VIII is currently in progress. Watch this space for details about the next program, to be announced in September 2019.
_________________________________
ENCORE CREATIVITY FOR OLDER ADULTS
Laurel Lake Encore Chorale - Spring 2019 Season
Rehearsals - Tuesdays @ 3:00 PM, starting January 8, 2019.
Join more than 80 singers, age 55 and up, who meet weekly to explore their voices and learn challenging and fun choral repertoire in four (or more) part harmony under director Donna Anderson. This season, fourteen rehearsals will culminate in several Spring Concerts.
Participants should be 55 or older; no audition required. Participation is free and open to the public. Singers may elect to sit or stand for performances. To register, call 330-655-1436 or email info@laurellake.org .