Lifelong Learning
Laurel Lake offers a variety of academically challenging, professionally taught courses at its Hudson campus to promote lifelong learning. Courses run from one to eight weeks, with three or four different topics offered at a time. The following programs are open to the public. To register, call 1-866-650-2100 or send an email to info@laurellake.org .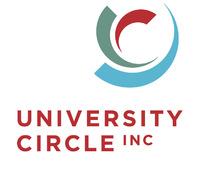 DISTANCE LEARNING WITH UNIVERSITY CIRCLE
Live, interactive programs at Laurel Lake, on site or via video conference, presented in collaboration with the world class museums and educational institutions of University Circle, Inc.
ANDREW JACKSON AND THE BANK WAR
Monday, September 11 @ 3:30 PM - Live from Andrew Jackson's Hermitage. When Andrew Jackson was elected in 1828, he brought the promise to reform government with him, and high on his list was the "corrupt" and "monstrous" Bank of the United States. In a protracted battle over a national banking system Jackson reshaped not only the nation's economy, but also the role of the Office of the President, in ways that reverberate today. This interactive program examines how Jackson took a political issue to the public and challenged the Supreme Court's decision on McCulloch vs. Maryland, and how history continues to repeat itself.
FIELD TRIP / FEDERAL RESERVE BANK OF CLEVELAND
Tuesday, September 12 - The Federal Reserve Bank of Cleveland's building, a national historic landmark, stands as a monument to the superb craftsmanship and prosperity of the post-World War I era. This guided tour of the Bank offers an insider's view of this architecturally impressive building, as well as a look at the operations of the U.S. central bank.
COINS, COINS, COINS
Monday, September 18 @ 3:30 PM - Live from The Cleveland Museum of Art. Explore the history of currency from ancient Greece to the present-day United States in the museum's collection. Participants will use a coin template (shown on camera) to conceptualize what a coin representing their community would look like in terms of local symbols and landmarks.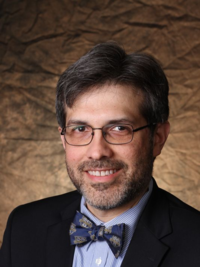 THE NATION AND REGIONAL ECONOMICS
Monday, September 25 @ 3:30 PM - On-site lecture at Laurel Lake. Dr. Rubén Hernández-Murillo is a Senior Policy Economist in the External Outreach and Regional Analytics Group at the Federal Reserve Bank of Cleveland. His primary research interests include public economics, regional and urban economics, and real estate economics.
Dr. Hernández-Murillo joined the Federal Reserve Bank of St. Louis in 2000 as an economist. He was appointed senior economist in 2005. In 2015, he joined the Cleveland Reserve bank and assumed his current position. He has taught at Washington University in St. Louis and the Instituto Tecnológico Autónomo de México (ITAM) Center for Economic Research. His research has appeared in the Journal of Banking and Finance, the Journal of Money, Credit and Banking, the International Economic Review, and the International Journal of Industrial Organization, among others.
HARLEM RENAISSANCE
Monday, October 2 @ 3:30 PM - Live from The Cleveland Museum of Art. Travel back in time to bustling New York City in the 1920s and discover the art, literature and music produced by African Americans living in Harlem during this period. Learn about artists such as Romare Bearden, Jacob Lawrence, and photographer James Van Der Zee, as well as to the poetry of Langston Hughes.
THE JAZZ AGE
Monday, October 9 @ 3:30 PM - Live from Andrew Jackson's Hermitage. Journey back through time to F. Scott Fitzgerald's Jazz Age. In addition to understanding the historical context of this exciting and complex era, you'll come away with a deeper understanding of jazz music and how it shaped the culture of the time.
AMERICA'S STORY THROUGH ART: AMERICA ENDURING 1913-1945
Monday, October 16 @ 3:30 PM - Life from The Cleveland Museum of Art. Examine American art and artifacts from the CMA's collection revealing America's national character and heritage. Major themes include social, political and economic conditions during the interwar period; the influence of and resistance to European cultural trends; growth of urban imagery in the art of the 1920s and 30s; the rise and social impact of the consumer economy; and causes and results of The Great Depression.
FIELD TRIP - THE JAZZ AGE: AMERICAN STYLE IN THE 1920's
Wednesday, October 25 @ 1:30 PM - Field trip to The Cleveland Museum of Art for a docent guided tour of "The Jazz Age: American Style in the 1920's." The first major museum exhibition to focus on American taste in design and art during the creative explosion of the 1920s, The Jazz Age explores the significant impact of European influences, the rapid growth of cities, avant-garde artistic movements, new social mores and the role of technology. Seeking to define the American spirit of the period, The Jazz Age is a multi-media experience of more than 400 rarely seen examples of interior design, decorative art, jewelry, fashion, art, architecture, music, and film. Co-organized by Cooper Hewitt and the Cleveland Museum of Art, The Jazz Age gives full expression to the diversity and dynamism of this brilliant decade. Laurel Lake residents have priority access to these tickets: to inquire about ticket cost and availability, contact Betty Presti at 330-655-1492 or bpresti@laurellake.org .
PROTECTING THE REGION'S RAREST NATURAL TREASURES
Monday, November 13 @ 3:30 PM - Live from The Cleveland Museum of Natural History, presented by David Kriska, Biodiversity Coordinator. The Museum's Natural Areas program currently protects 50 preserves in northern Ohio comprising 7,000 acres of forests, rivers and wetlands. These Natural Areas are wonderful examples of the remarkable natural diversity that was once widespread throughout the region. Kriska speaks about these special rare places that the Museum protects.
WHAT IS BIOMIMICRY?
Monday, November 27 @ 3:30 PM - Live from Great Lakes Biomimicry. Embraced by visionaries, including da Vinci and the Wright Brothers, biomimicry (bios meaning life and mimesis to imitate) is a new discipline. It studies nature's best idea, then imitates those designs & processes to solve human problems. A bullet train modeled off the kingfisher and owl saves energy and no longer creates thunder-like booms when exiting tunnels. A self-cleaning surface was inspired by the lotus leaf's structure. A new surface reduces the growth of bacteria using a microscopic pattern that mimics sharkskin.
_________________________________

OFF-CAMPUS STUDIES WITH CASE WESTERN RESERVE UNIVERSITY
This program is offered in collaboration with CWRU and the Association for Continuing Education (ACE). Courses are eight weeks long and meet in locations throughout greater Cleveland. They provide an open environment for lively discussion based on meaningful examination of shared texts.
WINSTON AND CLEMENTINE CHURCHILL
Thursdays, September 21 to November 9
1:30 to 3:00 PM
Laurel Lake Retirement Community
Fee: $82 Member / $97 Non-member
Leader/Teacher: Pamela Belknap
Call Betty Presti (330-655-1942) to register
Description:
Two new biographies present fresh, contemporary perspectives on hero Winston Churchill and his wife, Clementine, who was indispensable to his life and important to Great Britain. Discuss their unique personalities, fascinating marriage, and critical contributions to their nation. Compare and contrast with the lives of the Roosevelts.

Books:
Boris Johnson, The Churchill Factor: How One Man Made History
Sonia Purnell, Clementine: The Life of Mrs. Winston Churchill
_________________________________
ENCORE CREATIVITY FOR OLDER ADULTS
Laurel Lake Encore Chorale - Holiday 2017 Season
Rehearsals - Tuesdays @ 3:00 PM, starting September 12, 2017.
Join more than 70 singers, age 55 and up, who meet weekly to explore their voices and learn challenging and fun choral repertoire in four (or more) part harmony under director Donna Anderson. This season, fourteen rehearsals will culminate in several Holiday Concerts in local venues.
Participants should be 55 or older; no audition required. Participation is free and open to the public. Singers may elect to sit or stand for performances. To register, call 330-655-1436 or email info@laurellake.org .