Crown Center at Laurel Lake earns deficiency-free survey
Friday, January 15, 2016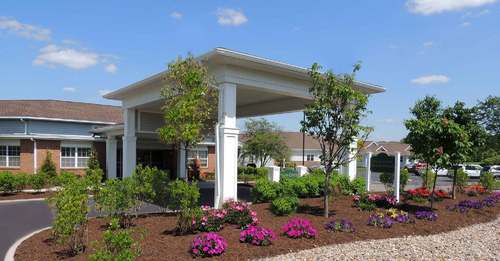 The Crown Center at Laurel Lake has achieved a deficiency-free rating during its annual survey from the Ohio Department of Health, signifying full compliance with all standards of care and services required by long-term care providers.
A survey team recently spent four days at Laurel Lake, reviewing care provided to Crown Center residents over the past year. During the unannounced survey, ODH inspectors combed through medical records, staffing levels, resident care, clinical services, employee training and observance of resident rights and resident choice. They interviewed residents and family members. Food service operations, thoroughness of housekeeping, maintenance and laundry services, and compliance with resident and facility safety policies and practices were also evaluated.
"This achievement is the result of our staff's commitment and outstanding teamwork," said David Oster, Executive Director. "It underscores Laurel Lake's excellent reputation for quality care."
Residents of Laurel Lake Retirement Community enjoy the peace-of-mind of knowing they will have access to excellent quality, person-centered care in The Crown Center whenever they may need it. The Crown Center also accepts direct admissions from the greater Cleveland/Akron community for short term rehabilitation and long term skilled nursing care.
Congratulations to the entire Laurel Lake staff for this outstanding achievement.