Quality Rehab & Nursing at The Crown Center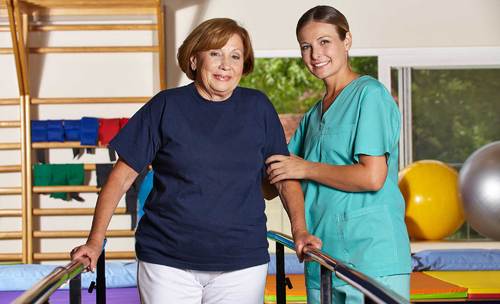 ADMISSIONS - 330-655-1451 MAIN DESK - 330-650-0681
As one of the region's most trusted and well-respected nursing and rehabilitation centers, The Crown Center at Laurel Lake earns consistently high marks for quality of care.
The Crown Center offers a wide range of in-house therapies for individuals who need short or long-term, skilled, rehabilitative nursing care. Our team of highly skilled physical, occupational and speech/language therapists create effective individualized programs to help you recover from injury or illness and return to functioning at the highest level possible.
Our skilled clinicians work closely with residents, their family members, personal physicians and other experts to create customized and effective plans that address the following areas while also caring for all aspects of a resident's emotional, social and physical needs.
Orthopedics and Joint Replacement Care
Stroke and Neurological Care
Cardiac Care
Psychological and Psychiatric Services
Pulmonary Care
Diabetes Management
Podiatry Care
Wound Care
IV Therapy
Therapeutic Recreation
Physical, Occupational, and Speech Therapies
Audiology Services
Chaplain Services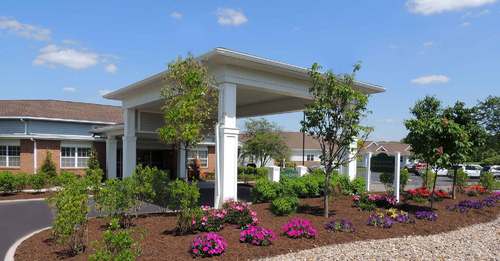 The Crown Center is an active affiliate of Second Wind Dreams, the national organization dedicated to fulfilling the hopes and dreams of individuals living in eldercare settings.
The Crown Center offers both short-term rehabilitation services for those recovering from a surgery or illness and the finest in long-term, 24 hour nursing care, with 75 skilled care beds. Our licensed nursing staff provides medication administration, IV and wound care and many other nursing care services. Laurel Lake's in-house therapy group also provides physical, occupational and speech therapies, including aquatic therapy.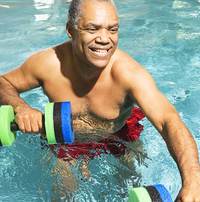 Residents enjoy three meals daily in cheerful dining rooms and are encouraged to participate in a wide array of daily activities coordinated by experienced recreational and music therapists. And you don't have to be an Independent Living resident of Laurel Lake to access these top quality services. Residents from the local community enjoy all the same care and benefits we have to offer, at a comparable price to other skilled care options as you explore nursing homes in the greater Cleveland/Akron area.
The Crown Center offers:
24 Hour Skilled Nursing with individualized care planning and a full range of clinical services to respond to any need.
Rehabilitation Therapy Services (physical, occupational, speech) available on-site six days a week to speed recovery from surgery, injury or illness.
24 Hour Admission seven days a week from physician's office, emergency room, hospital or home.
Simple Diagnostics such as routine lab tests or x-rays upon physician order, and transfer to area hospitals for diagnostic testing or admission.
Vacation/Respite Care as a temporary solution for family caregivers when they need time away from home.
Alzheimer's/Memory Care both in Greenwood Assisted Living and in the Crown Center.
Hospice Services for compassionate end-of-life care provided by Laurel Lake Hospice.
Activities and Programs to satisfy social, recreational and spiritual needs of residents and their families.
Access to Laurel Lake campus amenities including our fitness & aquatic center, bank, library, gift shop/convenience store, salon, and outdoor recreation areas.
Discover how The Crown Center at Laurel Lake can assist you and your family. Call 330-655-1451 or click on Contact Us.