Coronavirus Information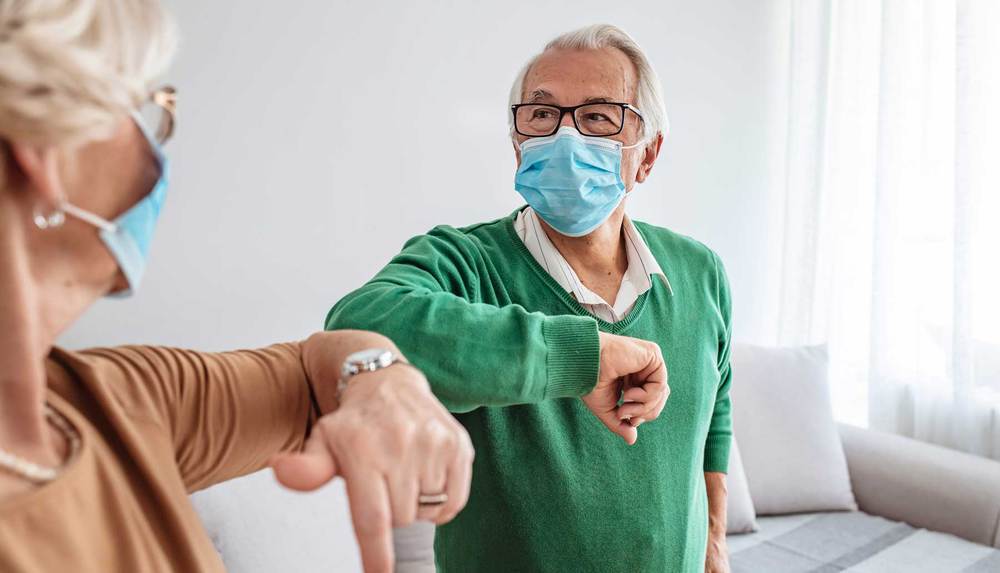 UPDATED March 12, 2021
Since we first learned of the COVID-19 pandemic, Laurel Lake has worked diligently with our local health department, our health care team, our residents, employees, family and friends to ensure that we are taking every necessary precaution to safeguard residents and staff.
On March 10, 2021, the Centers for Medicare and Medicaid Services (CMS) issued new guidance to expand indoor visitation in nursing homes and assisted living centers. This important step is being taken in response to significant reductions in COVID-19 infections and transmission thanks to ongoing infection control practices, and high vaccination rates in nursing home populations.
We are very happy to share that visitation at The Crown Center at Laurel Lake can now be conducted in resident rooms, in the Crown Center's designated visitation space (the Serenity Chapel) and outdoors when weather permits. Safety precautions will still be required to safeguard the health and wellbeing of our residents.
Click here to view our newly updated Crown Center Visitation Policy.
Click here to read the CMS Fact Sheet on the new visitation guidelines.
A similar new policy for our Greenwood Assisted Living neighborhood will be posted within the next few days.
Information about our progress is tracked by the Ohio Department of Health and reported weekly on the State of Ohio Coronavirus Website. Family and friends of the community can also be added to our list to receive email updates by contacting us at info@laurellake.org.
The State of Ohio requires all-staff testing for its licensed nursing homes and residential care facilities. Laurel Lake tests our entire workforce twice weekly to better protect our community. We can also conduct 15-minute rapid tests as indicated for symptoms or to support contact tracing.
INDEPENDENT LIVING VISITOR POLICY
When COVID-19 first arrived in Summit County in March, Laurel Lake adopted a "No Visitors" policy to protect the health and safety of our residents. Too little was known about the virus at that time. We now know more about how the virus is transmitted and the safety protocols – including use of masks, hand washing hygiene, and social distancing – that reduce risk. Laurel Lake employees are now tested regularly, access to symptomatic testing has improved, and robust measurement is now available to gauge COVID activity in our county and region.
The Laurel Lake COVID Task Force respects the science behind how the virus is transmitted. This, in combination with resident feedback from our recent Visitor Policy Survey, has led to the adoption of the following Visitor Policy for Independent Living.
A maximum of two visitors per residence per day is currently permitted in Eastwood, Westwood and the Villas.
Residents must pre-register their guests by 4 p.m. the day before the visit.
Visitors are required to wear face coverings during their visits.
Visitors will be limited to the apartments and villas, and may not use common areas except for the closest hallways, stairwells or elevators necessary to access 2nd or 3rd floor apartments.
Laurel Lake is – first and foremost – concerned about the physical and mental health of every Laurel Lake resident and staff member. Our COVID-19 task force will regularly review and, if necessary, amend this policy for issues such as: (a) changes in recommendations of the Department of Health; (b) occurance of active cases on the Laurel Lake Campus; or (c) a significant change in transmission or positivity measurement for Summit County.