Hudson Ranks #5 Among Best Northeast Ohio Suburbs
Thursday, July 24, 2014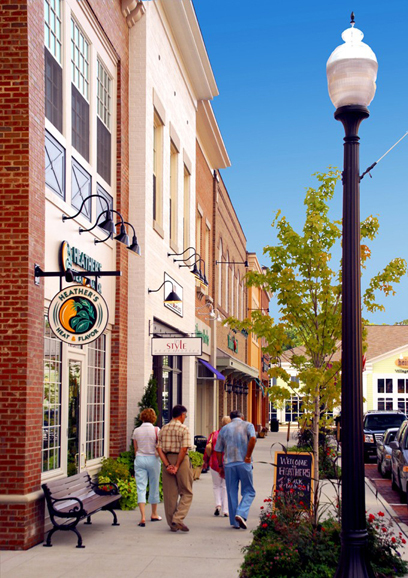 Laurel Lake's charming hometown of Hudson, Ohio ranks among the best places to live in Northeast Ohio, according to Cleveland Magazine.
In this year's Cleveland Magazine "Rating the Suburbs" issue, released in June, Hudson was rated #5 overall, and #1 among Summit County communities surveyed. Seventy-seven suburbs were ranked this year, with Richfield Village earning the #1 spot.
Each year, Cleveland Magazine rates suburban communities across seven counties on factors such as neighborhoods, education, safety, and tax rates.
Hudson ranked 3rd in education and 8th in safety. According to the magazine, the average property tax for the owner of a $100,000 home is about $2,210 annually, while the median home sale price in 2013 was $325,000.
Residents of Laurel Lake certainly appreciate their beautiful Hudson hometown, with its destination shopping and dining districts, pedestrian-friendly downtown, ample
parklands, safe streets, quality schools, historic charm, fabulous festivals, and easy access to both Cleveland and Akron.
For more information about this year's survey, visit Cleveland Magazine.
To learn more about the advantages of Laurel Lake's location, click here.